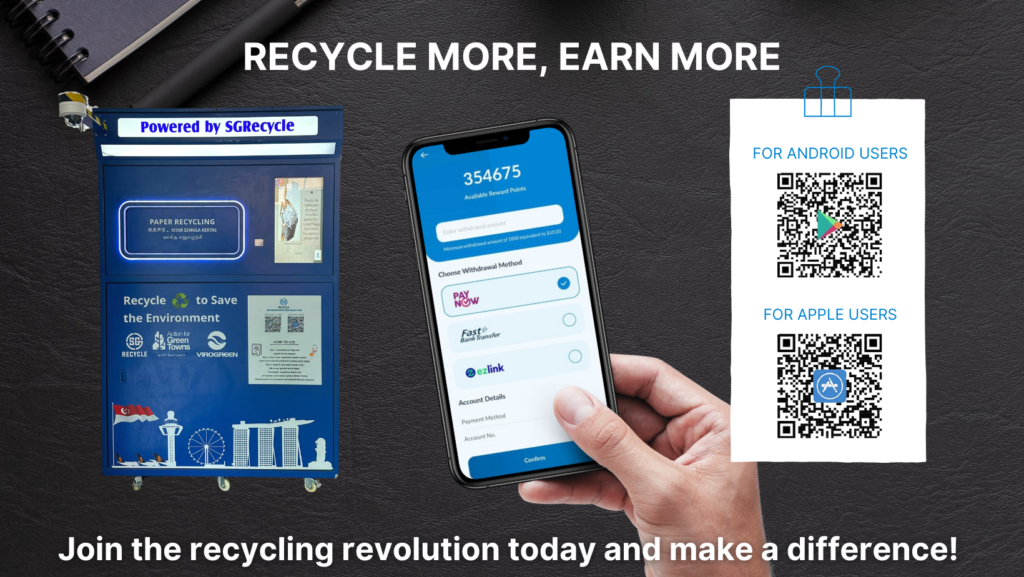 URGENT ANNOUNCEMENT
We are sorry to hear that some of our customers have been misled by online ads that appear on third-party QR code scanner apps. These ads are not affiliated with SG Recycle and they have nothing to do with our QR codes. We have received only two reports of such incidents, both involving Android users who had downloaded QR scanner apps from Google Play store and mistakenly clicked on the ads.
We would like to remind our customers that our app is always free to use and rewards users for recycling with us. You do not need to pay any fees and we only ask for users phone numbers during registration.
Vision
Our Vision at SGRecycle is to create a zero waste, carbon neutral future for Singapore using technology and community-based recycling services.
Mission
Our Mission at SGRecycle is to revolutionize recycling in Singapore through a network of robotic waste collection machines, zero carbon electric vehicles, and AI route management. By using data, we want to make recycling easier, more effective, and more rewarding for everyone in our nation.