Our Collection Locations
Things We Accept
Our Technology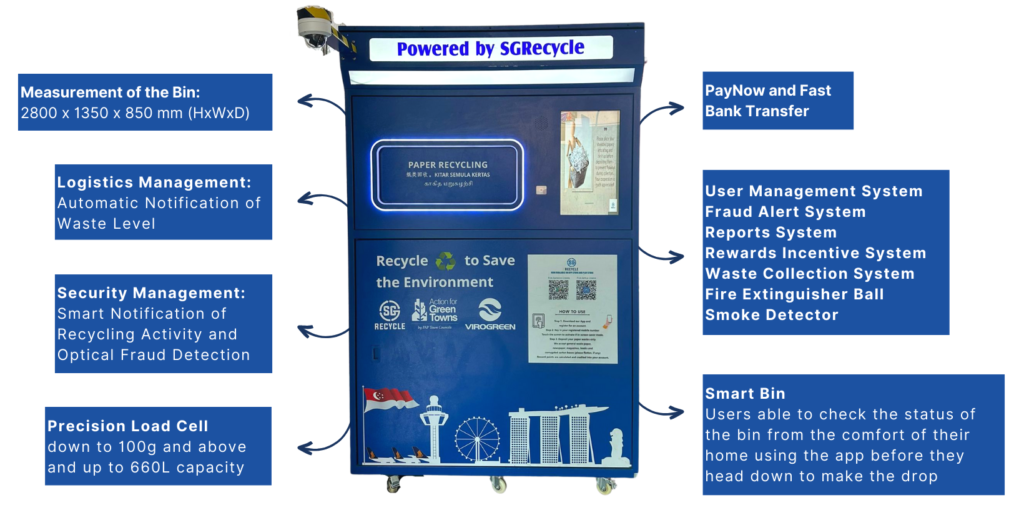 App-based Rewards
Are you tired of feeling like you are not doing enough to help the environment? Do you want to make a difference but don't know where to start? Look no further than the SG Recycle app.
With the SG Recycle app, you can easily and conveniently recycle your paper, textile, and e-waste materials at any of our 140 collection locations across Singapore. And the best part? You will earn cash rewards for every item you recycle.
It has never been easier to make a positive impact on the environment while also earning a little extra money on the side. With our easy withdrawal process, you can have your rewards directly deposited into your bank account within a week.
However, it's not just about the rewards! By recycling with SG Recycle, you are helping to reduce waste, conserve resources, and promote a circular economy. You are making a difference for future generations and helping to create a better, more sustainable world.
So, what are you waiting for? Download the SG Recycle app today and start earning rewards for your eco-friendly efforts. It's easy, convenient, and the right thing to do.